We are the professional services in Dubai. We have professionals for all the services we provide. We can handle bigger to smaller projects.
WALL PAINTING COMPANY DUBAI
Our experienced Taskers can help you from preparation to painting, ensuring that your wall painting in Dubai, room, restaurant, building, or home is left in a better condition than you had when you first started. Taskers are also able to help guide you with color selection, picking up paint, and tool supplies so that the experience goes as smoothly as possible.
Also, taskers are available to help run errands that paint your walls. They can give your home a fresh look, paint doors, skirting boards, and more on the property. After tasks are complete, they will leave your home neat and clean so you can enjoy relaxation.
Our Commercial Painting Services
Fixwix. ae provide painting services for the commercial needs of business owners like you. We take care of the interior and exterior painting jobs, making your life easier because you don't have to search around for an exterior painting contractor. You don't need to worry about the entire building painting job, because our trained workers are dedicated to their work and will finish the job on time and under budget.
Our House Painting Services
If you're worried about the complexity of painting your house, the Fixwix. ae can take care of it. Our interactive interior living space enables a friendly, convenient experience that saves money and time.
Select for paint color: When researching paint colors, be sure to start with our curated selection. This portal provides an easy way to compare different hues and choose the one that suits you best.
Cover the area: We have to protect the floors and furniture from paint or dust. Our house painters first cover the floor and furniture of the space we are painting with plastic drop sheets so that only paint goes where it needs to.
Prep the Walls: Our house painters will prepare both exterior and interior surfaces before painting.
Apply new paint: We will apply your paint at the job site and you will be extremely satisfied with the result. The time varied depending on the surface, but our painters applied it quickly, efficiently, and had an outstanding result.
Cleanup: Your house is about to be painted, and we've got some more work for the painters.
Our Types of Spaces That Suited for Painting
However, walls are relatively easy to paint when your job is just to paint a simple coat. But some surfaces require more than we often realize: wainscoting, doors, trim and crown molding, and cabinets, to name a few. And then depending on the rooms you are choosing to paint, you will likely use different finishes appropriate for those spaces.
Bedroom painting: Everyone deserves their bedroom to be painted since we spend a third of our lives there. Instead of doing it yourself, let the experts at Bedroom Painting do it for you.
Bathroom painting: Creating a luxurious bathroom with the right paint will do more than just make it look nice. The right paints are nonabrasive and contain long-lasting pigments that reduce spots and water damage.
Kitchen painting: Painting your cabinets or freshening up the walls in your home can make a huge difference. It's inexpensive and time-efficient to renovate with paint.
Living room painting: The living room is an area where it's important to coordinate paint colors, styles, and textures; taking the time to do so will create an inviting and cohesive space. Because of this, the living room usually requires a bit more thought than other rooms in the house.
Hallway paint: Choose a coat that's water-resistant and blends well into different decor styles. Sometimes it can be tempting to stay with a non-durable paint, but in the majority of rooms, durability is necessary.
Entryway Painting: By choosing the right color for the first-time viewing of your home, you can make a strong first impression on potential guests.
Our Residential House Painting Services
Hire an interior house painter by using our service. Painting your home should be fun and quick. Painters can handle the logistics and make sure it's a great experience. Painting your room can give it a more appealing appearance. Whether you're aiming for a fresh coat of paint to improve the surface or you want to explore new design trends and create a space that matches your personality, painting your walls is always worth it for an instant facelift.
Why choose Fixwix. ae?
We are a widely recognized brand that works with home painters who will adhere to our strict project execution guidelines and provide a 100% satisfaction guarantee.
We are a trustworthy source for everything related to house painting and wall coverings. Fixwix. ae has used modern technologies to improve quoting, enhance project management and execution, and stay on top of industry trends.
Friendly, Clean, and reliable services
Our team is friendly and trustworthy, and we pay close attention to details irrespective of the project's size. We recognize the importance of keeping private spaces clean, so we clean at the end of every visit.
With our hassle-free painting service, you can feel certain of a high-quality finish. With minimal disruption, we inspect, estimate, and paint.
We hope you might be interested in our other services. Here are some of our professional services. Hope you will like it. We are the best Maintenance Company in Dubai – UAE.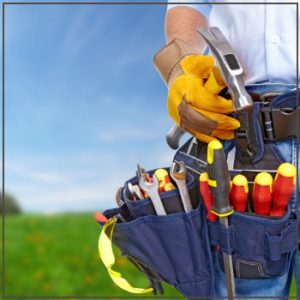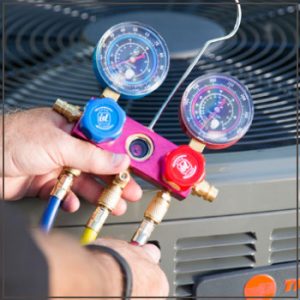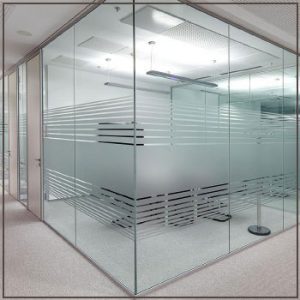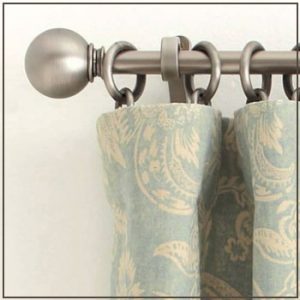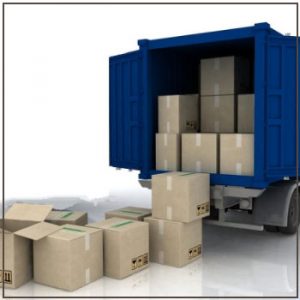 we have solution to your problem
Painting is an easy way to change the appearance of your room. Quality paints in Dubai and trained personnel are necessary when it comes to exterior wall painting in Dubai. Planning your colour scheme for inside can also help create a sense of airiness and space within your home. FixWix is in the list of best painting companies in Dubai provides you the professional and best  painting services in Dubai.
Best Painting Services in Dubai
FixWix is your one-stop shop for all of your home painting need. We undertake projects both big and small, and our wall painting services in Dubai include custom renovations for kitchens and bathrooms, as well as full villa paintings dubai renovations. For individual service hires, we provide a range of trades to meet your needs.
Our handymen in Dubai provide you with all your home, kitchen, and bathroom renovation and maintenance needs. They have a long track record of success that includes painters, plumbers, masons, electricians, interior designers, tilers, and carpenters that are equipped with the knowledge to get the job done right. The work will be both efficient and lasting thanks to our knowledgeable team leaders who oversee each project from start to finish.
Why choose our painting services
Modern Painting Equipments
Our experienced and professional Dubai painting team ensures that the careful use of modern painting tools leaves your home looking better than ever.
Save Time
Painting work in Dubai is not a quick and easy project. Preparing the surface to be painted, choosing the paint, mixing it in a way that it is durable and more- all of these require time and patience. Our professional painting services in Dubai can help you take care of these tasks while you enjoy your free time.
Guaranteed Affordable price
As a professional painting company Dubai, we offer a cheaper solution. Our painters will do the work without asking for more money, and you'll always be happy with the price of your home's new look. You can trust our experience to help you get the best house painting services Dubai has to offer.
Satisfied Painting Services
At FixWix Services, we've taken all the hard work out of the painting process for you. That's why our team follows a systematic plan and uses custom-selected paints from top manufacturers throughout the painting process. For Paint Dubai Services, we are experts when it comes to selecting colors and designs that create a pleasant atmosphere. We're happy to take charge of this aspect of your job and make sure you get exactly what you want.
Experienced and Professional Teams
Our team is skilled, knowledgeable, and dedicated to complete painting Dubai jobs that meet your timeline. You'll get a pleasant experience when you hire us for any residential or commercial paint in Dubai.